Bird watching keeps Hlavka engaged with nature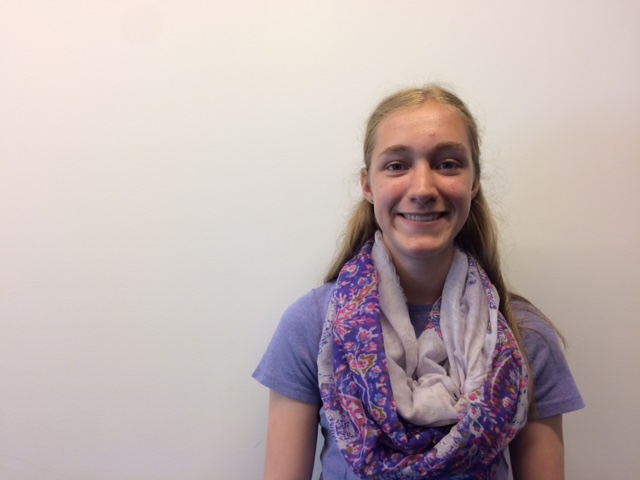 Most students immediately think of grandparents and boredom when bird watching is mentioned. For sophomore Maggie Hlavka, however, bird watching is a hobby that she has grown to love over many years.
"My interest in birds started when I was in first grade. I've been keeping a life list since second grade. A is something some birders keep that lists all the bird species they've ever identified," Hlavka said.
Hlavka herself has identified around 280 different bird species.
"I don't tend to actively spend time [looking for birds]. It's more that I spend a lot of time outside, and if I see a bird I'll stop to look at it. Maybe I know what [species] it is or maybe I'll have to take a few pictures of it on my phone to check against a field guide later. The other week, I saw a couple of Terns flying over the Lake of the Isles, stopped to take some pictures, narrowed it down to a few species while I was there, and then checked the photos against my field guide when I got home."
Hlavka spends a lot of time outside during the summer and hopes to see a lot of different birds then. She is also going to an Audubon-sponsored bird watching camp for a week.
"I usually only look for birds if I'm already outside, but if I travel somewhere I try to make time to look for birds just because there is a different variety of species everywhere. I don't travel somewhere just to look for birds though," Hlavka said.
"
My favorite bird I've ever seen is the swallow-tailed kite. It's a bird of prey, it's really big, and it has this really striking black and white coloring."
— Sophomore Maggie Hlavka
Hlavka elaborated on the competitive side of bird watching too: "Bird watching only became a thing around 100 years ago. There used to be this thing where people would go out on Christmas and try to shoot as many birds as they
could, and that evolved into the Christmas count where people would go out and try to see as many species as they could, which has become known as a Big Day. The most famous version of that is a Big Year, where you try to see as many species as you can in a year. It's usually limited to the United States, and some people will see [around] 700 species if they're really serious birders. You can do bird watching competitively, but I don't."
Hlavka's preference for recreational bird watching hasn't stopped her from seeing a variety of different birds and having fun.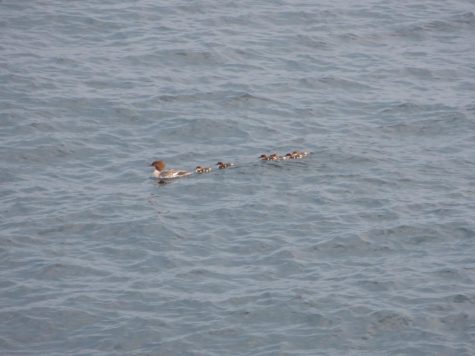 "My favorite bird I've ever seen is the swallow-tailed kite. It's a bird of prey, it's really big, and it has this really striking black and white coloring. I've only seen it once in Florida. I would like to see a Steller's Jay, but they don't live in Minnesota so I haven't had a chance. Often times, to see a really cool bird you have to go off the beaten path since the variety of birds in the city isn't very large."
Hlavka commented on the lack of interest in bird watching in the general community. She attributed it to the stereotypes that bird watching is for grandparents. Despite these connotations, she still wishes that more people were involved in bird watching.
"It's not a very well-known hobby, but it's a great way to get out and see the wilderness and parks in your city. If you're not sure about what you want to start with, you should check out a basic field guide from your library, or look around and ask people if they have a guide you could borrow. Then, look through the guide to get a feel for what kinds of birds you might see. Finally, just look around and keep your eyes open. You'll see more really cool birds than you might've imagined if you just keep an open mind and keep your eyes open."
About the Contributor
Nitya Thakkar, Aureus Editor in Chief
Nitya Thakkar is the Aureus Editor in Cheif on the RubicOnline staff. This is her third year on staff. Nitya thinks that journalism empowers people by...