Bai siblings take third at figure skating nationals
Andrew and Annie Bai stepped on the ice at 8:10 a.m. Nov. 9, for their short program at the 2023 U.S. Figure Skating Pairs Final the first of the two programs. To get to this moment, the Bai siblings practiced at the rink for 2 to 3 hours a day, three days a week, while still training in singles.
Earlier in the year, the sibling pair boldly decided to transfer to a different coach, Trudy Oltmanns. Oltmanns taught many high level pair teams, including a team that placed fourth at the 2022 Junior World Figure Skating Championships, so Andrew and Annie were confident that she could help them improve and reach their goals.
"We're efficient with our time, and training is strict and tough sometimes, but it's also fun. We don't really feel like we are under a lot of pressure to do things, but yet we managed to get a lot of things done," Andrew Bai said.
Because of their new training environment, the Bais decided to move up from the intermediate level to the novice level. Moving up from intermediate to novice was a big challenge for the pair as it required them to develop harder elements.
"
I thoroughly enjoyed myself because not only did we do well, we also placed well, and we had fun with a bunch of friends.
— Andrew Bai
The competition itself was an excellent experience for Andrew and Annie.
"It was relatively low stress, except for the fact that our practices were from six to seven in the morning, and then we competed either at around eight o'clock or at nine, which was a big change from how we usually skate, which is in the afternoons," Annie Bai said.
In the short program, they successfully completed their double twist and overhead press lift. While they did make a few mistakes, the pair earned a season's best score of 23.64 points, putting them in third place. In the free skate or the long program, they completed a successful overhead press lift, a double twist, and a throw double flip. The Bai siblings earned 46.75 points, for a combined total of 70.39 points, exactly tying their season's best total score.
"It was very fun. I thoroughly enjoyed myself because not only did we do well, we also placed well, and we had fun with a bunch of friends," Andrew said.
Andrew and Annie qualified for the National Development Team in San Jose Jan 22-29. Not only will they be able to skate with other high-level pair teams and receive feedback from elite coaches, but they will also be able to watch some of the nation's best compete live in person.
Since Andrew is graduating this year, they are still unsure about their future on the ice. Andrew plans to compete in singles skating on the collegiate circuit. Annie is still deciding on what she wants to do.
"We don't really know what we want to do with pairs after this, but we are very thankful for the journey we've had, and we will definitely still skate in the future," Annie said.
Leave a Comment
About the Contributor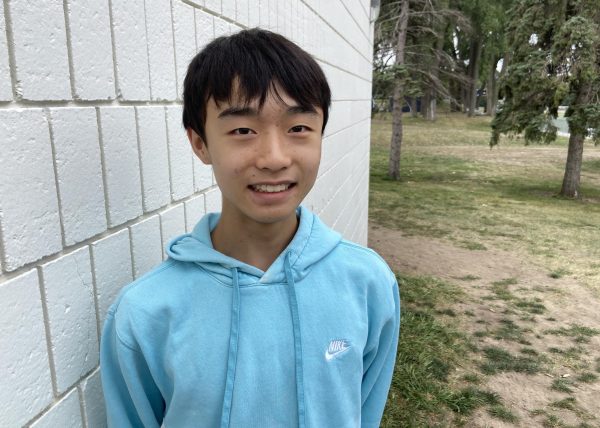 Thomas Chen, Sports Editor
Hi, my name is Thomas Chen (he/him). I work as the Sports Editor for The Rubicon online. At school, I'm the Upper School Council treasurer and involved...