Athletes gather to promote positive team culture
Last Tuesday, Spartan student-athletes met in Huss for an assembly unlike any hosted by the athletics department (at least in recent years). What made this assembly unique? It was the first time all of the school's student-athletes gathered together to discuss, among other topics, positive team culture and Minnesota State High School League policy.
Director of Athletics Dawn Wickstrum coordinated planning of the assembly. Wickstrum said the goal was for athletes to be "educated in regard to our rules and regulations," and to make sure everyone involved in team sports had a "clear idea of the school's expectations."
During the gathering, interim US Athletic Director Rick Johns took the podium to address the contract, which every student-athlete must sign. He restated parts of the contract and reminded students of the consequences for violations of this contract.
In addition to transparency in rules and regulations, the assembly focused on positive team culture. Wickstrum stated the big idea behind this part of the assembly was "creating a supportive and positive culture in athletics at SPA."
Wickstrum hopes that building a more positive and community-focused culture in SPA athletics will help the entire program run smoothly.
"We envision a culture, a space in which [students] can share their experiences and concerns without fear," she said.
Junior Isabel Toghramadjian, who runs cross-country and attended the meeting, shared a similar view about the value of positive team culture.
"I think that having a positive team culture is the best way to recruit new team members and to tighten the community. It makes everybody excited to come to practice […] and it creates an environment where everyone is comfortable being themselves," she said.
To wrap up the assembly, US Dean of Students Chantal Thornberry presented the students with ideas for team bonding, including hosting team dinners and reaching out to all teammates.
"
"My hope is that [other students] will say, 'Hey, I might want to do this someday.'""
— Dawn Wickstrum
Wickstrum hopes that this assembly also provided students with a view of how vast and individually unique all the athletic programs are, and perhaps gave younger students inspiration for their future athletic careers at SPA.
"I think it was really powerful to have our captains up on the front of the stage, in front of all of their peers," she said. "My hope is that [other students] will say, 'Hey, I might want to do this someday.'"
Toghramadjian said, "It was cool to see all of the captains up on the stage," and added, "but I think that every single person on the team is responsible for creating a positive team culture."
About the Contributor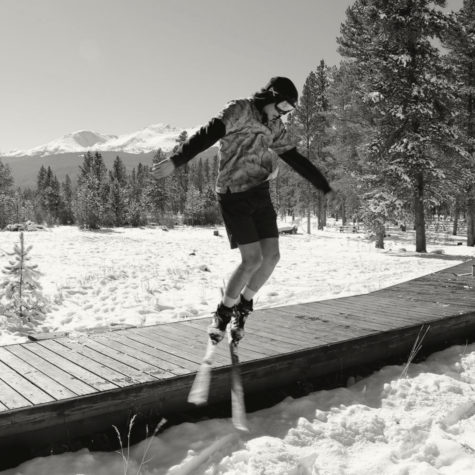 Henry Burkhardt, Creative Design Manager
Henry Burkhardt is the Creative Design Manager for RubicOnline. This is his third year on staff. He enjoys visual storytelling and the power that design,...