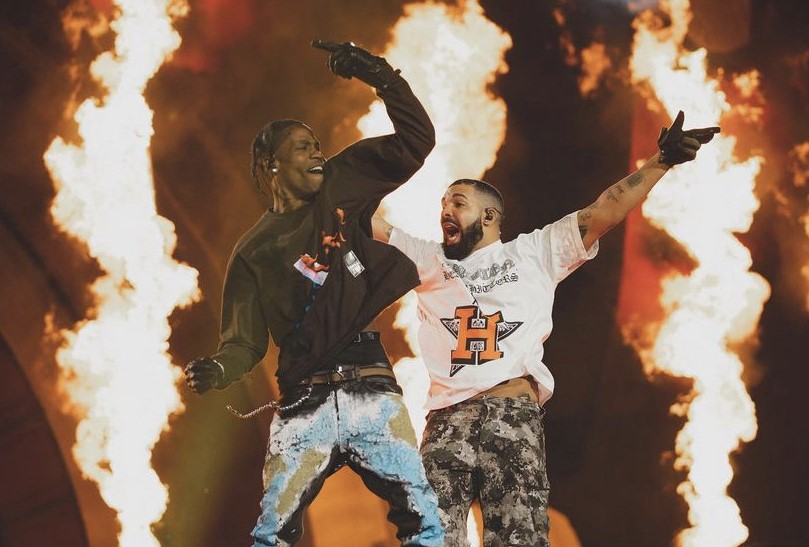 @astroworldfest on Instagram
Screams broke out in the crowd as the body heat of 50,000 enthusiastic concertgoers became suffocating. Fans of performer Travis Scott pushed up against one another, engulfed in a human wave moving too quickly and forcefully. Individuals were trampled and left lifeless on the ground. The electricity in the crowd had turned from exciting to dangerous, and yet, alarmingly, the Houston Astroworld music festival continued on into the night.
As the story of the Nov. 5 concert broke across the country, headlines shared the tragic statistic: ten lives had been taken in the chaos, and dozens of others were left injured. Sadly, most of the victims were in their twenties, with some just nine and 14 years old. Though many details about the incident have yet to be determined as the Houston police and fire departments are currently conducting an investigation, the concert should never have been so horrific.
I am saddened to learn of Ezra's death this evening. Our city tonight prays for his mom, dad, grandparents, other family members and classmates at this time. They will need all of our support in the months and years to come. May God give them strength. RIP Ezra. st #AstroWorld pic.twitter.com/Ankq7FMa3l
— Sylvester Turner (@SylvesterTurner) November 15, 2021
From the beginning of the day, when the festival began, reckless behavior ensued, including when fans trampled the entrance gates to the festival as seen in this video. Between 3,000 and 5,000 concert attendees reportedly entered without being scanned. Another video, also from a local Houston news station, displays a person being lifted out of the concert. They appear to be unconscious or at least are not moving in the clip. Also shown is Scott, who seems to be continuing with the performance. (Viewer discretion is advised.)
Scott has been known to encourage his fans, nicknamed "ragers," to act wildly at his shows, creating a potentially dangerous atmosphere. For example, when tickets for the Astroworld festival sold out in May 2021, he tweeted (now deleted) to those who weren't able to get a ticket, saying that they should sneak into the grounds anyway. Another example of this behavior came in 2015 when he pleaded guilty to charges of reckless conduct following his performance at Lollapalooza, a music festival in Chicago. At that event, he encouraged audience members to climb over the barricades and onto the stage.
According to the mayor of Houston, Sylvester Turner, there was more security at the festival than there was at the recent World Series games, with 505 event security staff members, 500 on-duty police officers, 76 off-duty police officers, and 91 armed private security officers. So why wasn't this enough to stop the concert, and in turn, stop deaths from occurring?
While this is a difficult question to answer, and more information will hopefully be released in the coming days and weeks, one thing is for certain: the safety of concertgoers should always be the first priority. Though the Astroworld music festival website contains COVID-19 safety guidelines and frequently-asked questions regarding safety, it is clear from the deadly outcome of the night that not enough was done in preparation to ensure a safe experience for everyone.
A number of factors contributed to the incident, many of which could have been improved. The number of fans allowed in the festival should have been more closely and effectively regulated so that there were not so many bodies crammed into one place. Additionally, whether or not Scott was aware of the stampede occurring in his audience, it should have been communicated with him in an efficient manner, and the concert should have ended immediately. No performance should continue while people are unconscious and dying.
The deaths of innocent individuals in a setting that is supposed to be centered around music and having a good time is unthinkable, and musicians and other performers should take this as a lesson going forward. Safety is, and always will be, of the utmost importance.