Assembly reflected on significance of MLK
St. Paul Academy and Summit School students reflected on what Martin Luther King Jr. Day means to them in their advisories on Jan. 9, and in an assembly on Jan. 24, three days after the national holiday. MLK day is the only federal holiday that is a national day of service. Students get to stay home from school, causing many people to call it a day off. However, there are many other ways to spend it besides sleeping in and watching Netflix all day.
Martin Luther King Jr. was a significant spokesperson in the Civil Rights Movement, protesting racial discrimination through nonviolent activism. He was assassinated in 1968, but his legacy lives on through today. Advisory discussions, centered on how his legacy lives on and impacts the lives of students and their communities, occurred, but did that change how students were going to spend their day off from school?
Sophomore Mina Mandic and her advisory reflected on the difference in how MLK day was talked about in elementary school, versus how it is now talked about in high school.
"My advisory discussed the relevance of MLK day and noticed how MLK day was more celebrated when we were in elementary school and heard about it more. Now we do not hear about it as much, but people still honor MLK and spend that day doing either service or learning more about him," she said.
The advisory of senior Ben Atmore talked about how they need to turn their privilege into action.
"Being in an advisory that is predominantly white, we all agreed that the power that he gave us was the realization that we, as white people, should use our inherent privilege to better the world for those who don't have that privilege," he said.
Many service opportunities take place on MLK day every year, such as working with helping the hungry, and helping to restore/build houses for the needy. Atmore planned on volunteering at the place that he blacksmiths at, where they were donating the stuff they made, such as cooking-ware, to charities in northern Minnesota. Sophomore Julia Scott did not volunteer, but she reflected upon the day with her family.
"I talked a lot with my parents about the significance of MLK day. I think MLK day is a really good reminder of the progress that has been made and all of the progress that still needs to be made regarding race in the US and the world in general," she said.
During the assembly on Thursday, Jan. 24, students representing different clubs got up on stage and told the audience things that other students had reflected upon during the advisory discussions. Afterwards, there were mics open to the audience for anyone who wanted to share their thoughts and stories.
"
A lot of people see MLK day as a day off because they don't like school and use the day as a time to rest and take a break from school"
— Mina Mandic
Although many people had things to say, most did not actively go out and serve on MLK day. Due to the fact that students do not have to go to school on MLK day, many take it as time for themselves.
"A lot of people see MLK day as a day off because they don't like school and use the day as a time to rest and take a break from school," Mandic said.
Along with the day being a possible time for rest, another reason for little action being taken on the special holiday is a lack of urgency from the school for students to serve, according to Atmore.
"I think our school doesn't do enough to actually promote service. We had an assembly with Ruth Huss, where she talked about her service. I remember in my freshmen year, we all got on busses and did a day of service. Last year, the 'service day' that we had was very uneventful and didn't really encourage to get out and give back to the community. It had us think about the community instead of doing anything legitimate. I think that this community could organize actual service opportunities. I know that some clubs have gone out and done service field trips, but they're not prioritized," he said.
Leave a Comment
About the Contributor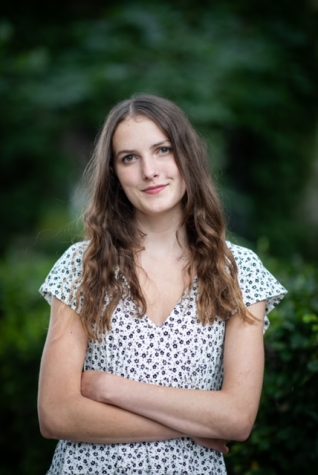 Eloise Duncan, News Editor
Eloise Duncan is a News Editor on The Rubicon. This is her fourth year on staff. While at home, she has kept busy by watching numerous shows and movies,...