As political tensions rise, continue to protest safety
In the midst of the COVID-19 pandemic, people used their first amendment right of peaceful assembly as protests sprang up nationwide after the killing of George Floyd. People came together to share their grievances and fight the unjust and racist systems that have affected the lives of thousands of people of color around the country. Gathering in large numbers such as these is risky due to the pandemic, but many protestors recognized the dangers and equipped themselves to be as safe and respectful as possible, which needs to continue as protests continue and as tensions rise due to the recent election.
Thousands of people came together in the Twin Cities over the summer to protest police brutality. Many came to the intersection of Chicago Ave. and 38th St., where Floyd was killed, to visit, reflect, and pay their respects. For the most part, everyone had on masks during these gatherings. Since these protests have been happening under the setting of the pandemic, masks are absolutely necessary when protesting. This is especially true for people coming into areas that they are not from and that are being disproportionately affected by the pandemic, such as neighborhoods with a predominant population of people of color. Social distancing, however, is something that has not been encouraged or practiced nearly as much as mask-wearing has been because it can be easily forgotten in the setting of a protest or a march, where people are constantly moving and the point is to come together.
The right to peacefully assemble hasn't gone away with the pandemic, despite changes being made to how it looks. These gatherings show the power of community and people's desire for change to be created. With the recent election, political tensions have been rising throughout the country, sparking gatherings of protest and of celebration. Thousands of people filled the streets of major cities in celebration of the presidential election result. Trump supporters have also come together to protest the election results and voting, claiming that it was stolen from President Trump. No matter what protest one is attending, it is important to remember that we still are in a pandemic. Continue to utilize the right to peacefully assemble, and make sure to wear your mask and socially distance whenever possible.
Leave a Comment
About the Writer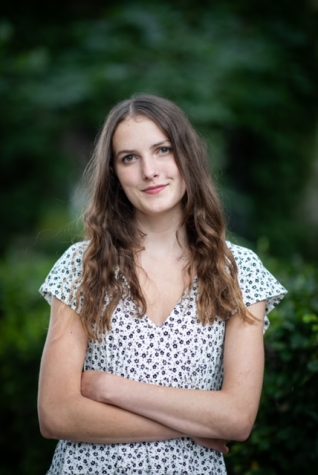 Eloise Duncan, News Editor
Eloise Duncan is a News Editor on The Rubicon. This is her fourth year on staff. While at home, she has kept busy by watching numerous shows and movies,...