[AROUND TOWN] Can Can Wonderland: worth the time, risk and money
From a pink fuzzy monster to arcade games from the 60s, Can Can Wonderland has it all. However, all of these fun aspects of Can Can Wonderland come for a price and an expensive one at that. For two adults to get in, it is $21. The admission fee includes unlimited access to various arcade games such as pinball machines and race car driving games. Their main attraction, mini golf, is an additional $15 for each adult that plays and $13 for kids under 12. Can Can Wonderland serves food inside, but on average, the food costs $13.50 plus a 20% tax, so $15 for a hot dog didn't seem worth it during the visit. Not to mention, the line was quite long, especially after already being there for an hour and a half.
"
Can Can Wonderland is a fun place to attend with your family, friends, or even a date; beware, it might put a dent in your wallet."
Now, their mini golf is like no other. A different person designed each hole from around the world, and then a different artist executed the design, using different and unique materials. The first hole of the game shows the Ferris wheel and the Space Tower from the State Fair. The Ferris wheel rotates, and the golfer has to hit their ball into one of the carts on it. Another fan favorite is a huge pink mammoth where the goal is to hit the ball into a small hole in the back, where one is rewarded with trumpets.
There are 18 holes which took about an hour to complete. There isn't an option for Can Can Wonderland to play nine holes, unlike other mini golf places. Upon arrival, there was a 30 minute wait time to play mini-golf, which is normal. With this extra time, one can look around at the games.
There is a wide range of arcade games, there are some from the 1960s to the 1980s, and then there were newer ones from the 2000s that one could play. On the right are the old ones, and though some were broken, the working ones are entertaining. There was no hassle with putting tokens in the machine because, with the entrance fee, one gets to play all of the games with just a push of a button.
The initial worry about the COVID risk was quickly resolved upon entry. One must show a vaccination card or a negative covid test within 72 hours of going when they first arrive. There were also sanitation stations around the arcade that included hand sanitizer, Clorox wipes, and paper towels which made it feel much safer.
In total, the cost came to about $50, spending an hour and a half at Can Can Wonderland. This is a fun place to attend with family, friends, or even a date, but beware, it might put a dent in your wallet.
Can Can Wonderland
Entrance fee: $10
Address: 755 Prior Ave N, St Paul, MN 55104
Hours: Thursday: 4 pm–10 pm, Friday: 11am–1am, Saturday: 11am–1am, Sunday: 11am–8pm
If you like this, you might also like the Minneapolis Sculpture Garden. Like Can Can Wonderland, it has different types of art made from different materials.
Leave a Comment
About the Contributor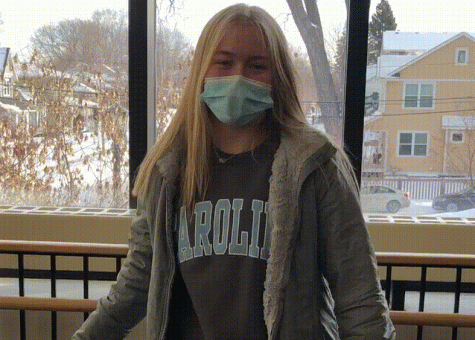 Sawyer Bollinger Danielson, Staff Writer
Sawyer Bollinger Danielson (she/her) is a new staff writer this year. She enjoys playing soccer and hanging out with friends and family.