Annual Peru Trip builds language skills and expands world view for students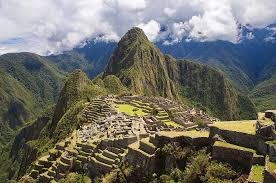 Every year US language teacher Senor Castellanos takes kids across Peru to experience the culture and practice speaking Spanish. He has been leading these trips for 4 years. 
"
In this trip, they visit a wide variety of places including Machu Picchu, Lima, and Rainbow Mountain. This trip allows students to relax while building language skills that will help them in the rest of their life."
For many students such as Quinn Williams, this is the opportunity of a lifetime. He said: "I feel like it's also a once in a lifetime opportunity because I don't think I could ever go on this trip or a trip like this again."  Many families don't have the resources or time to go on cultural trips like this so when a school offers an opportunity, students must reach for them. Señor Castellanos has been leading the trips since they started and when asked what he was most excited for, he responded, " The students will experience living culture and language, learn about the diversity of peoples and cultures within Peru, experience at least 5 different climate zones, explore the history and culture of the Incas, see desserts, high plates, snow-capped mountains, and tropical rain forest." These school trips allow students to practice their language skills outside of a classroom, which will help them progress in their language. Señor knows that it is necessary to visit many different places during this trip so they know about more than one culture in Peru. He said: "My desire to help my student to open their eyes to the world and become aware of the richness of cultures and languages humanity has. Hopefully, become global citizens in the process." SPA strives to shape the hearts and minds of the people and this trip is to open the students' eyes to other cultures and hopefully inspire them to continue traveling in the future. These trips will continue far into the future helping hundreds of students to experience the greater world.
About the Contributor
Zekiah Juliusson, Feature Editor
Zekiah Juliusson is a Feature Editor on RubicOnline. This is his second year on staff. While learning at home, he is staying busy by taking his dog for...