Annual Choral and Orchestral concert astounds audience
On Apr. 29 the SPA community gathered in Huss to hear the annual Choral and Orchestral concert.
The first half of the evening consisted of songs from Academy Chorale, Summit Singers, and Community Chorale– the choir made up of non student SPA community members.
Senior Lindsay Browne's favorite piece was La Paloma, which the choir practiced nearly every rehearsal since the beginning of the semester. La Paloma is a Venezuelan folk song and a lively piece to listen to. Seniors Clea Gaitas Sur and Sila Liljedahl accompanied the choir on guitar and hand drum.
"This week was the first time we went into Huss and performed, it was very powerful to have everything come together" Browne said about performing La Paloma.
This concert marked "everything coming together" for choir director Tim Kraack, who took over the position after last year's retirement of longtime faculty Anne Klus. The choral half of the concert, filled with harmonies and intricate arrangements, was thanks to Kraack.
"I've known him since seventh grade when he came to be an assistant in the middle school, and it was nice to have a successful concert for him" Browne said.
Saturday also marked the cumulation for seniors in orchestra and choir. "I've been in choir since middle school, so it was bittersweet," Browne said of the evening.
After intermission, orchestra musicians filed onstage for the later half of the program. A highlight of the set was Diomedes, an original piece composed by Nolan Wagner.
The description in the concert program reads, "Nolan Wagner's Diomedes conjures images of the Green hero's reputation for being gifted and strong in combat, yet brutal and cunning, leaving death, tragedy, and destruction in his path." The audience agreed with the description, rising for a loud standing ovation for Wagner's original composition.
The final orchestral piece was a lively song from the film, Titanic, An Irish Party in Third Class, which was chosen by the graduating seniors.
The concluding piece of the evening was Symphony No. 9 by Beethoven, which was performed by everyone involved in the concert. The choir sung in German, and junior Lukas Hembre enjoyed "belting it out." For violinist Nicholas MacCarthy, this was the first time he had played along with the choir in concert. Though, the orchestra had been rehearsing the piece all semester, so McCarthy left any nerves at home.
The Beethoven piece was a recognition of staff member Warren Weber's 40 years at SPA. Klus returned to thank Weber for all he has done for the music department, telling stories with humor and love.
Leave a Comment
About the Contributor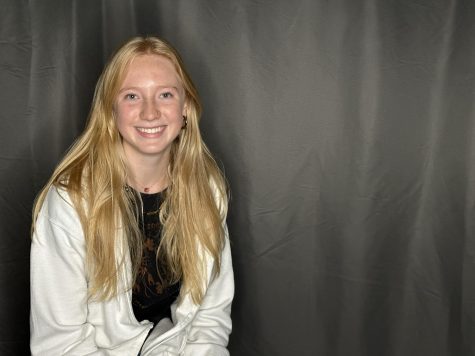 Siri Pattison, Feature Editor
Hi, my name is Siri, I am a junior and this is my second year on online staff. I returned to the Rubicon second semester after spending my fall in Leadville,...