All Square promotes forgiveness while serving up grilled cheese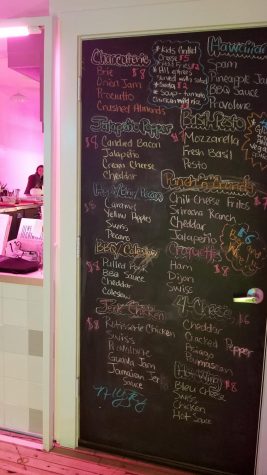 Under the glow of multi-colored fluorescent lights, the All Square kitchen staff serve up a gourmet grilled cheese that is definitely worth your time and money.  
All Square, which opened back in September, strives to fulfill a certain mission: to give former convicts a second chance at life. Traditionally, the lack of opportunities in employment and other aspects of post-conviction life often cause former convicts to be sent back to jail more than once. The restaurant's founder, Emily Hunt Turner, is attempting to fight that reality with All Square. All of the people that currently work at All Square, whether it be the busboy or the chef, are all people that were formerly incarcerated.
The nonprofit restaurant plans to offer 12-month internships every six months for people with criminal records. The goal is to reduce the chance that they'll break the law again through restaurant work and workforce training for future jobs. Even the board of directors that oversees the restaurant is made up of people with former criminal backgrounds.
If you're really into grilled cheese and supporting people with former criminal backgrounds, you can purchase a $1,000 restaurant membership that grants you free grilled cheese for life. The money generated from these grilled cheese memberships all goes back into the restaurant to ensure that the business will be around for awhile, in order to help as many people as possible.
But, these $1,000 memberships wouldn't sell if the food wasn't good, but it's safe to say what All Square cooks up is worth every penny. There is a multitude of options to choose from, from the Jerk Chicken (rotisserie chicken, swiss, provolone, guava jam, Jamaican jerk sauce) to the Charcuterie (brie, onion jam, prosciutto, crushed almonds). The sandwich I purchased, the BBQ/Coleslaw (pulled pork, BBQ sauce, cheddar, coleslaw) was like something my mom would make for me on a cold winter day. The bread was crispy without being dry, the BBQ was flavorful without being too sweet, and the coleslaw added a nice, bright flavor to the smoky flavor of meat and sauce. And, at $8, it won't break the bank either.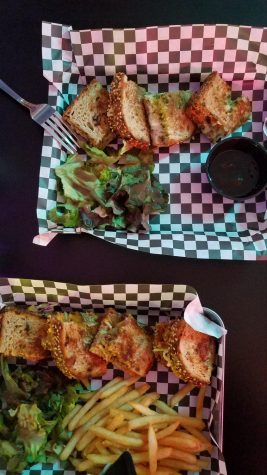 The interior decor is bright and clean while still feeling fun because of the addition of several different colors of fluorescent lights. Service was fast enough to get food without having to wait too long but just the right amount of time to have a good conversation while sitting down.
While All Square may only serve one type of food, they do that type of food extremely well, and with a positive message that makes you feel good about what you buy.
All Square
4047 Minnehaha Avenue
Minneapolis, Minnesota 55406
​
HOURS OF OPERATION
Tue-Sun 11am-9pm
Happy Hour
Tuesday-Thursday 4-6pm
Leave a Comment
About the Contributor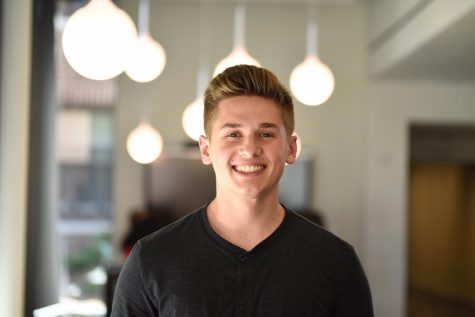 Kelby Wittenberg, News Editor
Kelby Wittenberg is the Rubicon News co-editor at RubicOnline. This is his fourth year on staff. He enjoys RubicOnline because he believes news is the...