Irish celebrates identity as new IC Program Specialist
Intercultural Life Program Specialist Alexa Irish runs all of the programming behind affinity groups, inclusive  and special interest clubs.
Irish's main focus is to cater to students' needs around safety and inclusivity.
"Anything that the students need, like the stuff like anybody or any marginalized student needs, that's me, that's my job." Irish said.
While the position is new, Irish is not, having graduated form SPA in 2015. Attending the school she now works at gave Irish the advantage of knowing the school culture well.
Although the building and facilities transformed, the school culture has stayed mostly familiar.
"I know the culture generally," Irish said, "and I know obviously things change and there are things that are different, but it was nice to not have the culture shock."
Her student experience at SPA lacked the diversity she strives to implement now.
"When I went here, there were really no affinity groups; there was only Common Ground… after school and it was once a month, so it wasn't valued that much." Irish said.
The LGBTQ+ space that existed when Irish went to the school was also limited: "They had one group that was called Rainbow Connection but it was super hush hush and super secret. The community was not even ready to receive all of that, but now," Irish said, "just for me personally, it's so cool to be able to say 'yeah, we've got, like, 12 groups now.'"
This year in the upper school, Irish has already started adapting groupings to student need.
A Muslim affinity group was started this year, and an antiracist special interest group was added.
The Muslim affinity group in the upper school extends a program students knew in the middle school.
"
It's not even a place where you have to be this exceedingly excellent individual; it's just a place where you can relax,"
— Alexa Irish
There was a really strong student Muslim affinity group in the middle school and then they got to the upper school and had no where to go," she said.
The antiracist special interest group focuses on structures. "A special interest group isn't an affinity group, but there's a new special interest group in the upper school called students against racism," Irish said.
This year the two separate affinity groups for black students combined.
"There used to be Black and Brown Males and Black and Brown Girls and then they combined, so now it's Black and Brown Student Union, which is super exciting," Irish said.
Affinity groups are crucial for kids because sometimes it is the only place where students feel safe.
"Affinity spaces create that space that kids need. It's not even a place where you have to be this exceedingly excellent individual; it's just a place where you can relax, because you spent the rest of your day, trying to, like, shove yourself into this box, into this expectation," Irish said.
Outside of scheduled times, Irish connects with students more spontaneously: Throughout the day, students will just be like, 'Hey, can we chat?' so we'll just hang out," she said.
Affinity clubs, events for parents and teachers, and special interest groups are just the tip of the iceberg for the work Irish does, and will continue to do as she strives to build equitable spaces that makes school inclusive and safe for students who are part of marginalized communities.
Leave a Comment
About the Contributor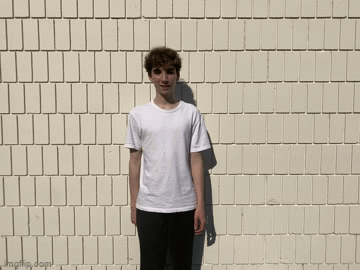 Hobbs Lillygreen, In-Depth Editor
Hobbs Lillygreen is the In-Depth editor for The Rubicon and dives deep into subject matter affecting the SPA community. Some interesting facts about him...