[ALBUM REVIEW] Mendes makes album of the summer
Shawn Mendes released his third album last week. The album, self-titled "Shawn Mendes,"  is headlined by "In My Blood," an upbeat song about motivation and perseverance. "In My Blood," which was released before the album, saw a spike on the Billboard Hot 100 as it reached 20th this past week. The album is well supported by songs with potential including "Lost in Japan" and "Youth," a song featuring Khalid, who is also a popular artist currently. Throughout the album, Mendes uses his blend of pop, rock, and country to continue to crank out catchy songs.
One flaw in Mendes's album was the repetitiveness of his past songs and albums. The new album has a blend of songs about love and motivation, two common themes in Mendes's prior albums. Despite this repetition, Mendes still checked all of the boxes with this album and provided a couple songs that could become hits as we enter the summer.
⅘ stars
About the Contributor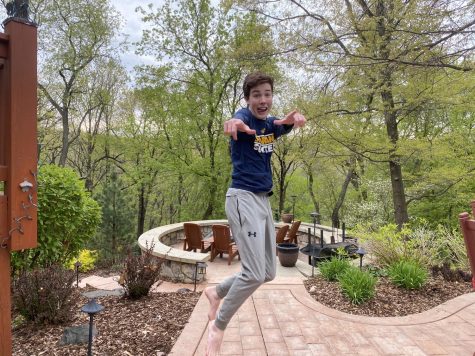 Bobby Verhey, Rubicon TV Executive Producer
Bobby Verhey is the Rubicon TV Executive Producer on RubicOnline. This is his fourth year on staff, previously working as the Sports Editor and Social...