Aggressive construction schedule meets delays with Old Main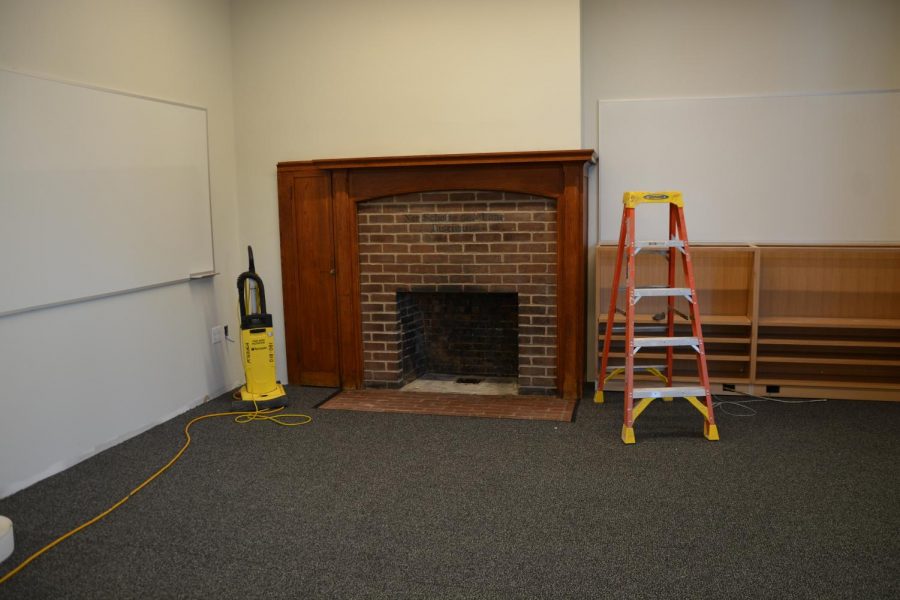 The new addition of the Schilling Math and Science Center has gone well for both students and teachers. The renovated Old Main will include history classrooms, a wellness classroom, and a debate classroom. Also being built is Brynn Roberts new office and the Center for Learning and Teaching on the fourth floor. "No we weren't expecting a delay," said Mark Dickinson. He is the owner's representative, so he is the liaison between the school and the construction.
"
"We were expecting to move everyone in [to Old Main] during MEA weekend.""
— Mark Dickinson
The delay is due to the construction company SPA had previously been working with going out of business. SPA had to go through the transition of finding a new electrical company. "It won't be quite as easy as if we did it over MEA weekend but we'll get it accomplished efficiently during another time period," Dickinson said.
The construction team has tried hard to cause no inconveniences in student life, but it's hard to try and renovate in a space that is consistently in use. "The most important thing is to make sure to schedule for times when school isn't in session,"Dickinson said. They have gone through many different procedures to be as little of an inconvenience as possible like making sure that they get the walkways finished as quickly as possible.
"Old Main renovation is to be completed by Friday, November 16 and we are planning to move classrooms/teachers on Saturday, November 17," Dickenson said.