Advanced Placement exams provide extra challenge for students
"Here's my logic: I can either take a three hour AP test or I can spend an entire semester grueling in the pain of single-variable calculus," senior Michael Wilkens said. His idea is the same one many have had. Even though St. Paul Academy and Summit School doesn't offer any AP courses, plenty of students still choose to study on their own to take the tests. "[Upper School math teacher Dan O'Loughlin] said that if I got a five on the AP I wouldn't have to do calculus, and guess what? I don't have to do calculus," Wilkens said.
Junior Sarah Little also elected to take Advanced Placement tests her sophomore year, taking biologyand world history. "Honestly, the college counselors told me to do it. Also, it's good to have because some colleges like you to have them," Little said. "I also don't want to be stuck in a freshman seminar class that is way too easy."
Plenty of students also take the tests just to challenge themselves. Aside from the potential to get out of college classes, AP tests provide an opportunity to dive into a subject more deeply and show that you have a complex understanding of it.
Still, the tests aren't for everyone; some people find the idea of studying for hours out of a book uninteresting and unhelpful. "I am always in season – I do three different sports – and it sounds like a lot more work," sophomore Shaymus O'Brien said. "And I'm not sure if I'm academically ready for that yet."
O'Brien is interested in SAT Subject tests, however. He intends to take at least one in the spring. "That seems a little more something I could handle, especially in a subject that I care for, such as history. It would need to be something I'm dedicated [to], because I'm okay with extra work, but not if it's something I'm not truly dedicated to," he said.
Some students are looking to both AP and SAT Subject test, such as sophomore Maya Smith, who is planning to take the biology and world history AP tests, as well as the biology, world history, and precalculus subject tests. "Of course, that may change as I learn more about them," Smith said.
Taking these extra tests requires a large time investment of serious studying, which can add another level of stress onto already loaded students. "It is a big time investment and it's kind of making me nervous looking at my schedule for the spring," Smith said.
In general, SPA students find themselves fairly well prepared for the tests, especially in areas like foreign language and composition. Even in other areas, like math, a good score isn't a distant goal. "I'd say I studied too much. It was really easy, but that's just my [experience]," Wilkens said.
But for those who can take the time and effort to prepare for and take the tests, it seems to be worth it. "If I don't do well on them I just learned new information, so even then it's not a complete waste of time," Smith continued.
"You've got nothing to lose," Wilkens added.
Leave a Comment
About the Contributor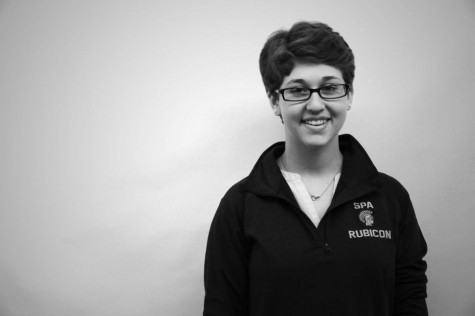 Netta Kaplan, Managing Editor
Netta Kaplan is a junior at St. Paul Academy and Summit School and the managing editor of The Rubicon. She has prior experience on staff as both a Copy...