A good summer needs good music: here are the top picks
Summer music causes for summer listening, including windows being rolled down, sunglasses on and music turned all the way to the top. Musicians are inspired by the warm weather, so the new music comes flowing out. The warm weather, no school or homework, swimming, hanging out with friends, and new music all calls for a good time.
"Rap is my favorite genre to listen to because I have been listening to it for my whole life and it has always stuck. Drake is one of my favorite artists," 9th grader Senai Assefa said.
In summer 2016, Drake released his album Views. Then, in summer 2017, there was More Life.
"I am so excited to see if Drake comes out with new music this summer, since he has a reputation in releasing music during the summer," junior Mia Litman said.
There has been a trend throughout interviews that shows how students drift over to Drake when it comes to summer, or when they think of summer.
"When I think of summer, I definitely think about Drake and his new music. I think that he really benefits from the warmer weather," 9th grader Jax Wittenberg said.
There is a lot of new music coming out this summer, so here is a list of music recommendations from our peers, Spotify, and Apple Music.
Album: Tranquility Base Hotel & Casino by Arctic Monkeys. Release date is May 11th.
Album: Shawn Mendes The Album by Shawn Mendes. Release date is May 25th.
Album: Puppy by Brockhampton. Release date is in June.
Album: There is no name, but Kanye West will release a seven song album on June 1st.
Album: Kids See Ghosts by Kanye West and Kid Cudi. Release date is June 8th.
Album: Lost & Found by Jorja Smith. Release date is June 8th.
Album: Queen by Nicki Minaj. Release date is June 15th.
Album: Youngblood by 5 Seconds of Summer. Release date is June 22nd.
Album: Pray for the Wicked by Panic! at the Disco. Release date is June 22nd.
Album: Expectations by Bebe Rexha. Release date is June 22th.
Album: High As Hope by Florence + the Machine. Release date is June 29th.
Album: Mitsubishi Macchiato by Vampire Weekend. Release date in summer 2018.
Leave a Comment
About the Contributor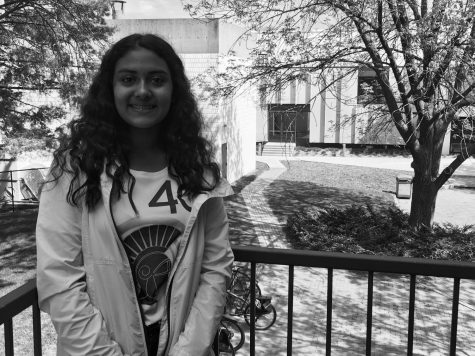 Aman Rahman, Staff Writer