New coaching staff for United creates a spark for something new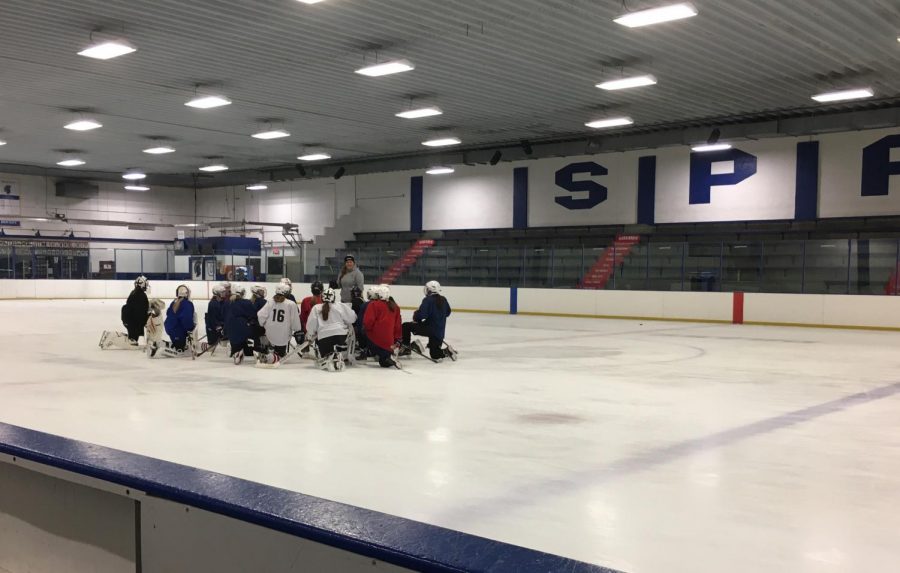 Duncan Fleming, Staff Writer
November 28, 2018
The United Girls Hockey team has taken on a new coaching staff for this 2018-19 season and are working through adversity to make the best of the situation.
Senior Kenzie Giese, a goaltender for the United Hockey team, said that "It was definitely not what I was hoping for during my last year with this team, but maybe it could spark something new for the team that wasn't there with old ones."
Figuring out the relationship the coach will have with the team and individual players adds to the learning curve the first year. This is amplified when adding an entirely new coaching staff and can completely change the aspect of the teams dynamic for better or for worse. Still, players are optimistic.
"
Maybe it could spark something new for the team."
— Kenzie Giese
The previous coaching staff, who led the team to the Minnesota State High School Hockey Tournament for three consecutive years, but could not break the lock and claim a State Championship Title.
The new staff includes head coach Mark Johnson.
United's first home game is against East Grand Forks on 11/30 at 3 p.m. in Drake Arena.