4 apps that will help you thrive this school year
As school starts to settle in, now is the perfect time to get set good habits for staying healthy and organized throughout the school year, and what better way to do so than using apps on your phone. While the majority of apps are amazing distractions from getting work done, there are several that are designed to help work on getting more sleep, spending less time on your phone, and increase productivity.
1) Moment
Moment tracks how much time you spend on your phone and on which apps as well as how many times you pick up your phone. The app is free but also offers a premium version that only costs $3.99. With the premium version, you can choose to receive texts from the app about how much time you've spent on your phone, set a daily limit, and set screen-free time.
2) Lumosity
Lumosity offers hundreds of games, personalized for each user, that are focused on a variety of cognition from memory games to problem-solving. They also have math and language games that involve vocabulary proficiency and numerical calculation. Getting in the habit of playing games like these, instead of Candy Crush or Fortnite, is not only beneficial for your health but also lets you have fun.
3) Clock/Bedtime
The clock app that comes on all iPhones has a feature called Bedtime that lets you track your sleep schedule and set alarms for before you go to bed and when you wake up. This feature is something a lot of people don't know about their phones and it can be very helpful to make sure you're getting enough sleep each night. Getting enough sleep is key to performing well in quizzes and tests and all around boosts productivity. According to the Nationwide Children's Hospital, teenagers are supposed to get at least 9 hours of sleep each night and while it's unlikely most teens are getting that much sleep per night, it's important to get as much sleep as possible, and having a reminder each night can help a lot.
4) Evernote
Evernote is very similar to notes, but it has the ability to sync to all of your devices, and you can share notes with friends. It's very user-friendly, and a perfect place for keeping all of your important information together and organized.
About the Contributor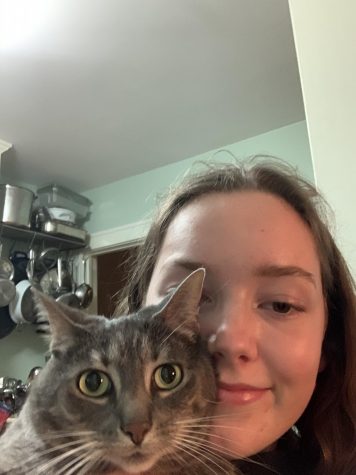 Liv Larsen, Feature Editor
Liv Larsen is a Feature editor on RubicOnline. This is her fourth year on staff. She has been staying busy during the pandemic by watching (too many) movies,...