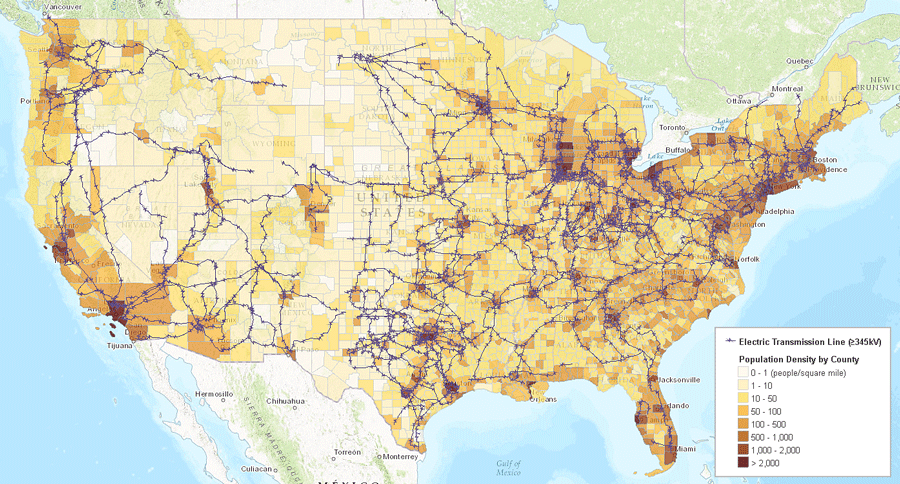 Fair Use: eia.gov
The 2020 census is a single representation of the American people and could never identify everyone, but even one look at the country gives the government the information necessary to make decisions ranging from federal funding to drawing congressional district lines. With the usefulness of the census, everyone in the country deserves to know why they're being counted. 
The federal government is able to decide which areas need new services like schools, hospitals, etc. using the data collected from the census. These changes have the ability to impact every member of the nation but many members of the Saint Paul Academy and Summit School community didn't realize the census was even happening or they were never informed of the importance of the event. The lack of information about the census is common around the school, "I don't really know that much about it but I do know it is important and mandatory so I support it," said junior Eli Conrod-Wovcha. While it is obviously a good thing to participate in the census it is far more useful if you know why your presence in the country is being documented. 
There are many other uses for the census as well, for example, changing the electoral map. Redrawing the electoral map means that the number of representatives for each state is also altered, "This is the first time that I will be able to vote in the presidential election so I am interested to see how my vote will be represented compared to others." said Senior Griffin Thissen. The importance of the census is promoted by American democracy and the fact that every person has a place as a participant in the election.
There are some students who have gotten involved in the census process for other reasons as well, "I was thinking about getting a job for the census because I heard you get paid a lot. I decided not to do that but it did get me interested in the process," said senior Sophia Heegaard.
The data collection process involves every member of the country and understanding the operation is available to all participants.
No matter if you will be able to vote in the next election or not, it is still possible and beneficial for any member of the country to gather information about the importance of the statistic collection.