St. Paul United girls hockey ranked #9 in state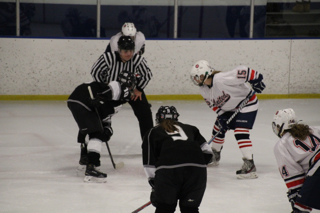 St. Paul United hockey clenched a thrilling 2-1 victory over Orono at their home game on Nov.20. United battled  back after a goal scored by Orono early in the game, and tied it up with a shorthanded goal in the final minutes of the third period. Reinvigorated by the goal, United went on to win the game with another goal shortly after the first. "The goal was so sick, it was a really exciting way to win. It was a hard game for us, and I'm really proud of our team for pulling it together in the end," junior hockey captain Catherine Johnson said.
Although United's victory was exciting, it was not as clean as some players would have liked. " I'm really glad and proud we won in the end, but I thought we definitely could have played better," freshman defenseman Olivia Williams-Ridge said. "We're putting in more hard work so we can play even better next time, especially working on our fitness and conditioning."
According to the Let's Play Hockey website, St. Paul United is currently ranked #9 in the state for Class A, and has a 5-2-0 record coming off an 8-3 win against the Minneapolis Novas on Nov. 29.
Leave a Comment
About the Contributors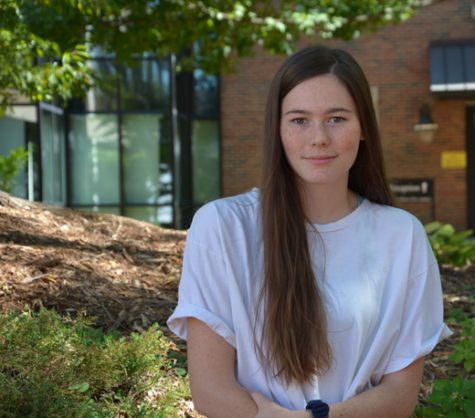 Mari Knudson, Graphics Editor / Aureus Asst. EIC
Mari Knudson is a senior member of the staff, a dedicated student athlete, and the Graphics Editor for The Rubicon this year. She is also Assistant EIC...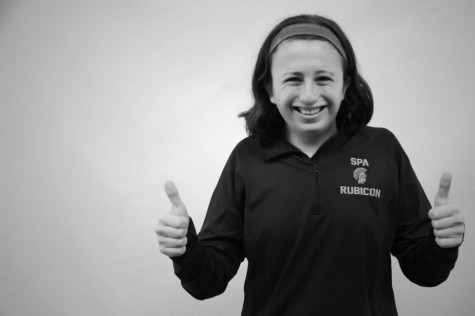 Catherine Braman, Online Editor-in-Chief
Catherine Braman is a Junior at St. Paul Academy and Summit School. Catherine served as Online EIC for first semester 2014 and was a co-Sports Editor...