[OVERTIME] Sports participation will climb if current athletes take the lead
Hang on for a minute...we're trying to find some more stories you might like.
More stories from Andrew Johnson
It's on student athletes to promote the power of the team dynamic to all students
Getting involved on a sports team can be easier said than done.
For one, students may lack motivation to put themselves into a new, uncomfortable situation, or joining an established team may seem too daunting a task. With the new school year starting for students at St. Paul Academy, decisions on whether to play a sport at some point during the year typically begin to crystallize. For example, the high school baseball program was one of the most popular sports in 2017, but in 2018, numbers drastically fell. In 2017, the varsity roster consisted of 21 players, with only 4, or 16% of the roster, splitting time between junior varsity and varsity teams. In 2018, not only did the varsity roster consist of 15 players, six less than the year before, but five of those 15 players, or 33% of the roster, split time between the junior varsity and varsity teams. The same can be said about girls softball. In 2017, there were varsity and junior varsity teams, but in 2018, there weren't enough players to field two teams: There was only a 16-player varsity team, and half of them were 9th graders. Upperclassman enrollment in down, meaning the young student athletes that represent the future of SPA athletics don't have older role models to learn from and look up to on their teams.
Luckily, there may be a solution to the problem.
"
If all student-athletes show students how fun a particular sport can be in the comfortable school environment, they are more likely to want to continue the fun on an organized team"
— Andrew Johnson
A school wide effort of making sports seem fun and worth the time off of the field to all students? That's where the conversation begins and ends. If all student-athletes show students how fun a particular sport can be in the comfortable school environment, they are more likely to want to continue the fun on an organized team: honest student-to-student dialogue gives prospective athletes a genuine source to use when deciding if a particular sport is for them.
Student organizations and faculty can play a role as well: for example, an organization such as SAC could organize a students vs. teachers basketball game during x-period. This would be a perfect opportunity for students to either sign up to play, or just come and watch in the stands during free time. Either way, more positive reinforcement regarding the benefits of playing a sport is essential for increased participation.
But, at the end of the day, it's the responsibility of all student-athletes to promote their sport in an inclusive and positive light. Whether it be in casual conversation or during assembly announcements, it's up to them to show students the power of being part of a team.
So, if you are on the fence about of playing a sport, do it. Get involved in whatever way you can. Talk to your student athlete friends about what their team is like, even if brief. Take a break from your routine and go watch a game. It'll be worth your time.

About the Writer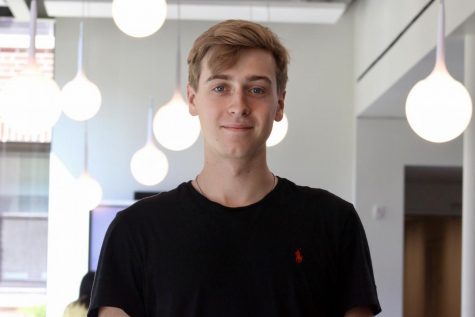 Andrew Johnson, Story Editor/Staff Trainer
Andrew Johnson is The Rubicon's Story Editor and Staff Trainer.  Andrew is a senior and has been a hardworking member of The Rubicon staff since his freshman year of high school. Apart from his work on staff, he can be found playing basketball and baseball at the varsity level. While he spends most of his free time playing sports, he also enjoys playing video games, hanging out with friends, writing, eating breakfast food, and traveling. Apart from his interest in journalism, Andrew also enjoys learning about business. He can be reached at rubicon.spa@gmail.com and 19andrewoj@students.spa.edu.