[OVERTIME] Never underestimate bench players
Hang on for a minute...we're trying to find some more stories you might like.
Sometimes, the most important players on a team may not play at all. At first glance, a the success a winning sports team has is often attributed to the star players on a team, whether they be lower or upperclassmen. Every sport, from basketball to alpine skiing, has players that don't get to play as much as others. That, which I am going to prove to you, does not mean they don't have value to the team dynamic. In fact, they are irreplaceable.
At St. Paul Academy, sports are offered to every student. While some students play sports their whole lives and star on the high school sporting stage to attract attention from collegiate programs, other students sign up to simply be a part of the team. What they lack in talent, they bring in energy and heart to a team that helps form the essential bonds between players to sustain success. Unfortunately, not all "benchwarmers" recognize this. According to Kate Leavell, a motivational speaker and coach, high school athletes are far more susceptible than collegiate athletes to allow a lack of playing time to dictate their attitude and effort in their respective sports, leading to discord among the team, and in extreme cases, those athletes quitting and leaving their team behind. This can't be the case moving forward. A team dynamic is achieved to its fullest only when the team recognizes and establishes a common goal that they strive to reach. Supporting players in reaching that goal are just as important as prominent players; the emotional support and availability to enter a sporting contest in relief is irreplaceable to a team's success throughout an entire season.
As athletes, we need to do a better job making sure every player on a team knows their worth. Tell them how much they matter to the team during a practice, after a game, or even just in the hallway; maintaining communication and forging strong relationships is key to preserving a winning culture. Specifically, to upperclassmen and starting athletes on SPA sports teams: it falls on you to make sure the team is functioning the right way. Make sure everyone on the team feels valued, because they all are: you have responsibility as a team leader to make sure the team's chemistry is where it needs to be, no matter the sport you play or what phase of the season you are in. To players who serve in supporting roles: know that you play in invaluable role on the team, regardless of playing time. Work hard, communicate with your teammates, and most importantly, have fun. Your value on the team cannot be overstated.

About the Writer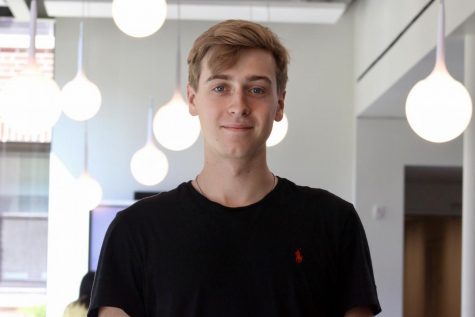 Andrew Johnson, Story Editor/Staff Trainer
Andrew Johnson is The Rubicon's Story Editor and Staff Trainer.  Andrew is a senior and has been a hardworking member of The Rubicon staff since...