Lifers revisit their pumpkin carving experiences
Hang on for a minute...we're trying to find some more stories you might like.
For senior lifers, autumn brings a trip down memory lane–to Goodrich Avenue, specifically–with the longstanding tradition of carving pumpkins with the kindergartners.
Senior lifer J.J. Wertkin recalls the pumpkin carving as a fun experience that gave him a chance to imagine his future.
"I remember being excited and nervous to see the seniors," Wertkin said. "I also loved carving pumpkins because I got to talk with the older kids. I kept thinking, 'Could that be me in a few years?'"
Senior Emma Truman shares a similar experience.
"
I remember being excited and nervous to see the seniors. I kept thinking, 'Could that be me in a few years?'"
— JJ Wertkin
"I remember admiring the older kids and how cool they were," Truman said."I think my favorite part was looking up to the Upper Schoolers and thinking, 'One day I could be like them.' It was really fun to make a design on the pumpkin as well."
Now that the seniors are returning to the Lower School to repeat the tradition, Truman and Wertkin are just as excited as they were 12 years ago.
"I'm looking forward to [seeing] how the Lower School has shifted and getting the kindergartners excited about Halloween," Truman said.
While there is plenty of enthusiasm for the pumpkin carving, sentimentality is prevalent as well.
"I am looking forward to seeing and hanging out with the kindergartners because they might have the same feelings that I had," Wertkin said. "I think going back to the Lower School will be strange because I was a lot smaller back in the day. Now I'm a lot bigger and can't wait to see what it feels like."
Truman sums up her nostalgia in an affectionate sentence:
"It makes me super happy that [my time at St. Paul Academy] is coming full circle."
This story is reprinted from The Rubicon print edition: Oct. 24, 2017

About the Writer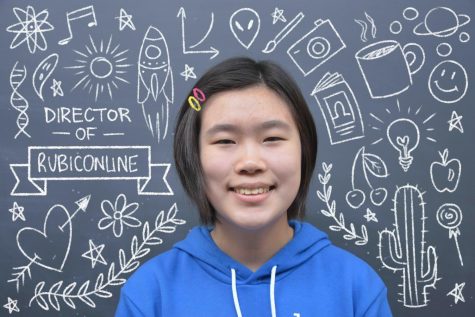 Melissa Nie, Director of RubicOnline
Melissa Nie is the Director of RubicOnline. This is her fourth year on staff. Melissa believes that everyone has a story to tell, and high school journalism...