Infirmary relocates just down the hall, renovated with upgrades
Hang on for a minute...we're trying to find some more stories you might like.
Early construction in the hallway near the administrative offices forced the relocation of the infirmary, but this has made it a more convenient and purposeful space.
Originally placed across from US Administrative Assistant Aja Parham's office, the infirmary has moved to a more central location near US Counselor Susanna Short's office.
"It was a very small room originally. It only had a bed, a box of tissues and then it had one little chair and the rest of it was kinda used for storage," Parham said.
The new infirmary has changed in scene a bit: the space is well equipped with resting places and supplies for students who aren't feeling well, along with emergency snack or juice for diabetic students.
"And then there are blankets and there's a nice light in there instead of a big, bright fluorescent light… right now there's not a window on the door, but they're going to put a window on the door so it's a little more friendly," Parham said.
The change in location has made the infirmary more convenient and accessible to students. If Parham is not in her office, students can go to faculty members with offices nearby to be let in.
"
And then there are blankets and there's a nice light in there instead of a big, bright fluorescent light."
— Aja Parham
"I think it's probably more convenient for the students [now]….. It's a little more central I guess, because…Ms. Short is right there, Mr. Hughes is over here, I'm over here. And for Dean Delgado, I guess it's more inconvenient for him, but he can come over here and let a student in. We're all aware at the same time that there's a student in the infirmary and we can check on them," Parham said.
Parham also talked about the plans for future construction and further changes down the road with the infirmary. With the two-phase plan for construction, the second phase will upgrade the space and make it accessible to more students.
"So right now, it's only a single bed and room. I think a larger one [infirmary] would be better and that way if there are two kids who aren't feeling well, they could both go in there, maybe with a privacy wall in between," Parham said.
For further care, students can visit the nurse's office located in the Middle School, just past MS Administrative Assistant Stephanie Holman-Strafelda's office. The nurse is there three days a week, but, like Parham, Holman-Strafelda is trained to help students who aren't feeling well.
This story was reprinted from The Rubicon print edition September 26 2017.

About the Photographers
Kat St. Martin-Norburg, The Rubicon News Editor
Kat St. Martin-Norburg is currently a junior, and the News Editor of The Rubicon. This is her second year on staff and at SPA. She has spent her past summers interning at a local cable TV station, and is excited to bring her video experience to the Rubicon. Outside of school she enjoys taking photos...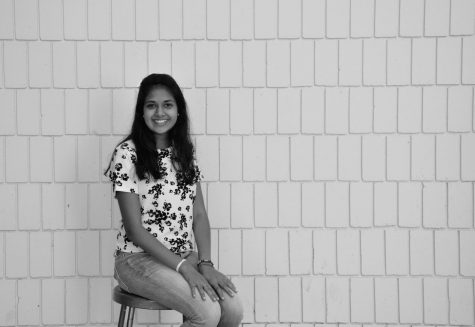 Nitya Thakkar, RubicOnline News Editor
Junior Nitya Thakkar is excited to start her first year as an editor for RubicOnline. Last year Nitya was a staff writer and is currently an online news editor. Nitya thinks that Journalism allows a community to come together by sharing stories, and this helps everyone feel like they belong. In her free time, Nitya...