Dress code revision conversations resume
Hang on for a minute...we're trying to find some more stories you might like.
Dress code is a commonly debated subject amongst high school students. At St. Paul Academy and Summit School, it is no different. From someone being asked to change, to confusion about what the actual dress code means, there is always chatter about these policies in particular.
During the recent Upper School Council elections, many candidates touched on the idea of updating the current dress code. Although nothing is official, there has been discussion in USC regarding what to do about changing the dress code.
"We are tentatively taking out offensive language and subjective rules such as rules that only apply to females and rules that can be interpreted differently," former USC secretary Cait Gibbons said.
Freshman Ella Matticks feels as though the dress code is focused on girls in an unfair way. "[The dress code] is said to be in place to keep students from getting distracted, yet it is mainly specific to girls. It implies that all girls are distracting to all boys," she said.
Freshman Liam McVea feels similarly."It's centered around girls not guys, which seems unfair," McVea said.
A lot of the controversy has revolved around rules with negative connotations regarding females such as [clothes cannot be] a distraction from the learning environment for fellow students or faculty. This rule has been deemed subjective, and USC has targeted others like it for potential change.
Upper School Dean of Students Judy Cummins hopes that USC goes about changing the dress code in the same way it did the cell phone policy, which was updated earlier this year.
"[USC] did a great job communicating with the administration and staying focused on the goal. I hope that they will go about the dress code topic in a similar manner," Cummins said.
Another component effecting the updating of the dress code is the new Dean of Students for the 2014-15 school year. The new Dean may have different opinions on what the dress code should do for the student body, which would directly affect any official changes made in the future.
"I hope USC takes into account the new Dean and considers [him] an important factor in the change," Cummins said.
USC will work this spring and next to complete an updated dress code for the community that resonates more closely with the values and goals of SPA.

About the Contributors
Emily Thissen, RubicOnline Opinions Editor
Online Opinions Editor Emily Thissen has been a Rubicon staff member since her freshman year of high school and has enjoyed her role of reporting and editing...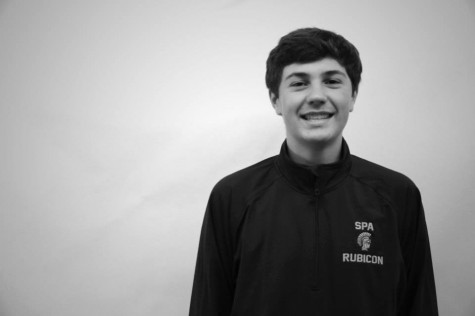 Patrick Commers, Head Photographer/Arts Reviewer
Patrick is a junior at St. Paul Academy and Summit School. Patrick has two passions (other than The Rubicon of course): baseball and politics. He plays...