[APP REVIEW] HUJI Cam offers blast from the past with photo effects
Hang on for a minute...we're trying to find some more stories you might like.
With the recurrence of scrunchies, flannels, fanny packs and mom jeans, it is apparent that old trends are making a comeback, and the 90s live on. Throwback styles aren't secluded to the realm of fashion; instead, retro vibes have permeated social media in the form of the camera effects app "HUJI Cam."
HUJI Cam is a free app that adds a warmly tinted filter to photos taken in the app, so everyone can take pics like the 90s kid they want to be–without the inconvenience or patience needed to develop the images. Upon opening the app, it is unclear how to take a photo, until one realizes that the screen itself is a model of a real disposable camera. There is a small lens in the top left corner of the screen that serves to complete the look, rather than promote carefully focused and accurate images. It is slightly difficult to know for sure what image the user is capturing unless they squint, but that was apparently a struggle for 90s kids everywhere at the time.
After snapping the shot, a film tube shows up on screen to indicate that the picture is developing–although it takes only seconds–to complete the retro experience. The photos are stored in the library, accessible via the "Lab" button. In keeping with the style, there is a reminiscent time stamp on the photos. The default date is set to 1998 for unknown reasons, although this can be changed in the settings. There is also an in-app purchase available for users who want to add the HUJI effect to images already stored in their camera roll.
HUJI combines the nostalgic and tinted styles of a disposable camera with the convenience of modern social media, allowing for a hip and unique filter to spice up one's Instagram. Although the realistic model of the disposable camera makes it a tad difficult to ensure an accurate image, the aesthetic results make it worth a download.
Rating: 4/5 ⭐⭐⭐⭐

About the Photographers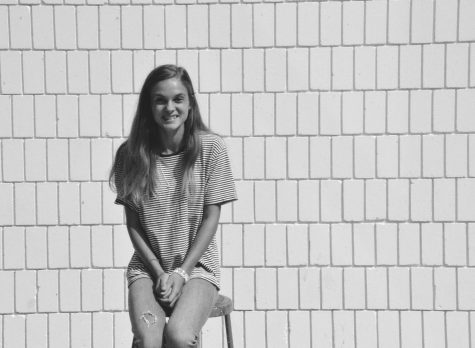 Flannery Enneking-Norton, The RubicOnline Feature Editor
Senior Flannery Enneking-Norton is an environmental science enthusiast, an avid hiker, and the Feature Editor for RubicOnline during the 2017-18 school...